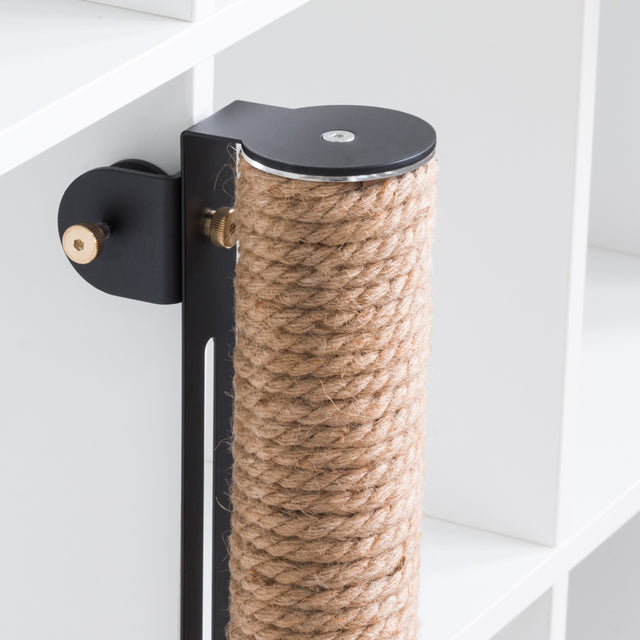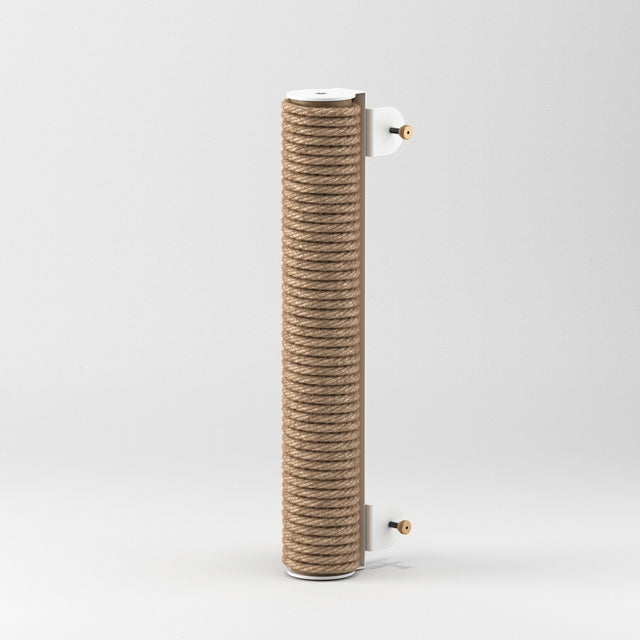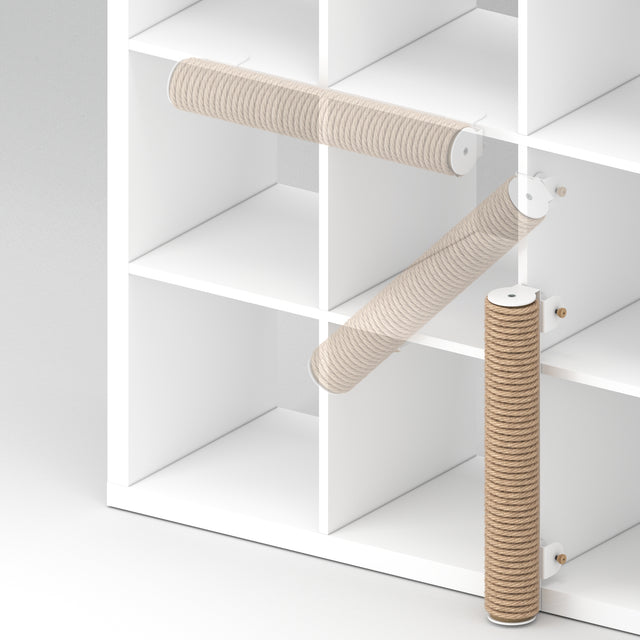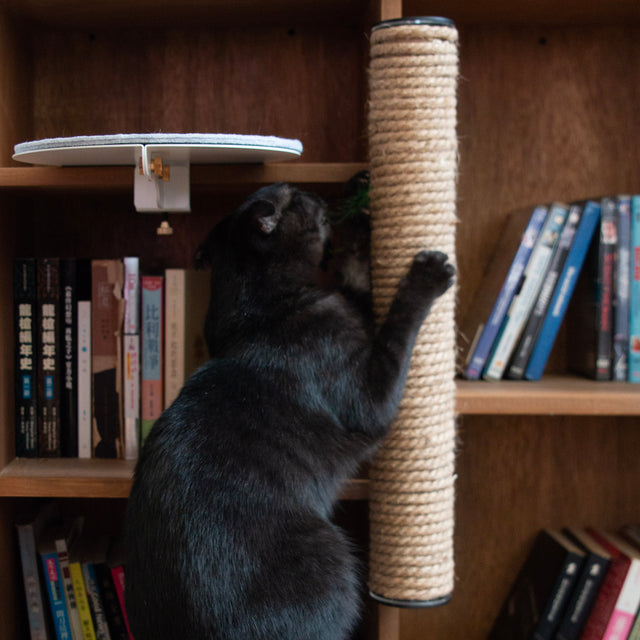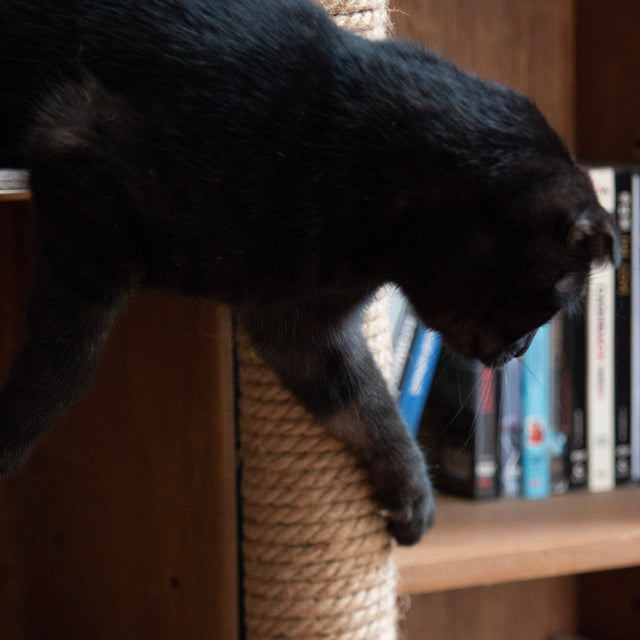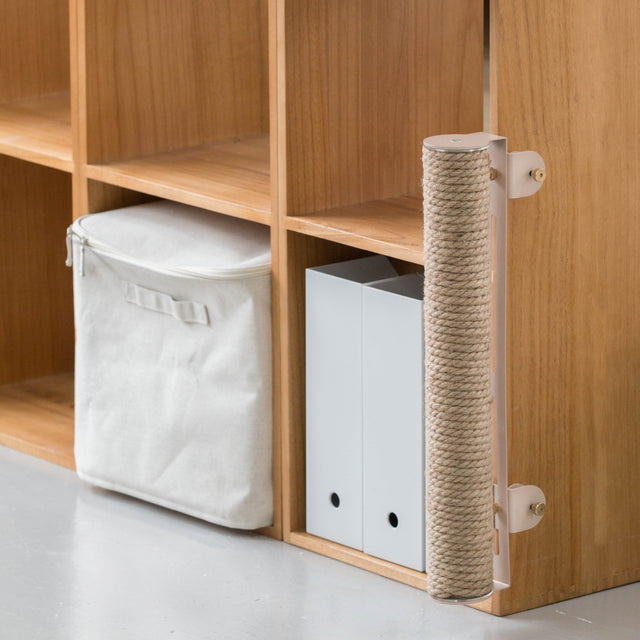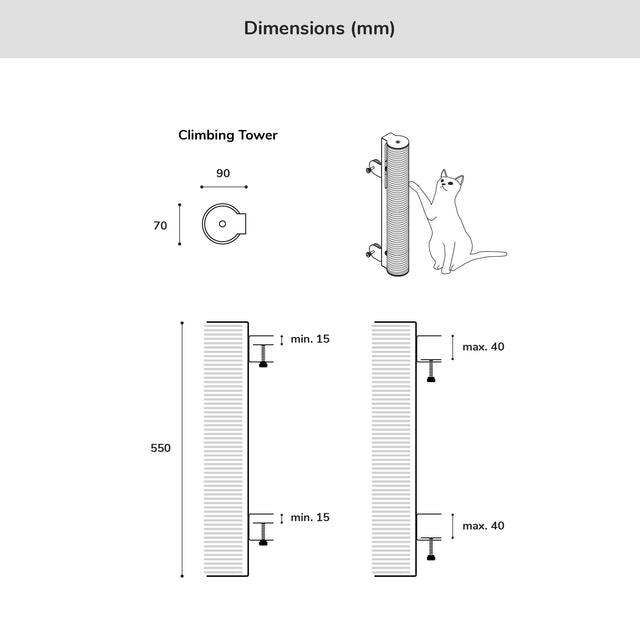 The Climbing Tower kit is a refillable scratching post that can be clamped on both horizontal or vertical shelf board.

Catssup is an ultimate high quality and easy-to-install cat furniture system that seamlessly integrates into your home without the bulkiness of a traditional cat tree. The modular clip-on system adapts to your living condition and your cats' personalities, offering the flexibility to expand or change into different scenarios while you and you cats grow together. 
How to Assemble:

Attach the C-clamp onto the frame of the scratch post with screws, then fit in the sisal post and lock it on both ends. The sisal post can always be replaced whenever it is worn off.
 Pick-up Options: Available for Hong Kong customers only