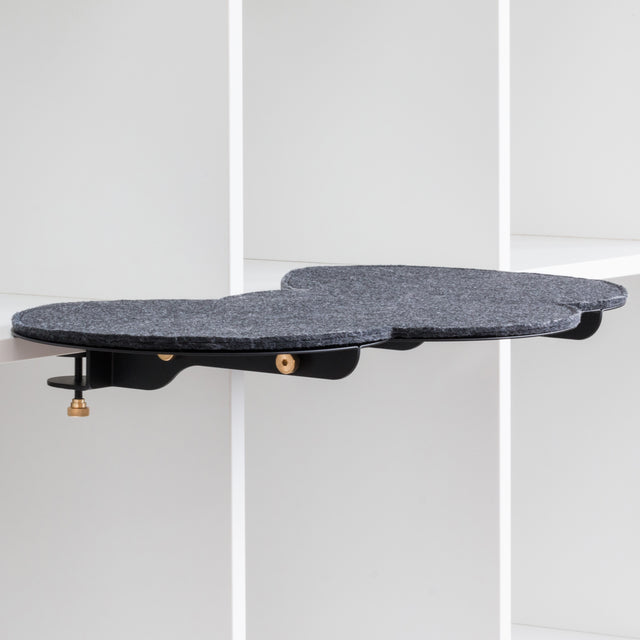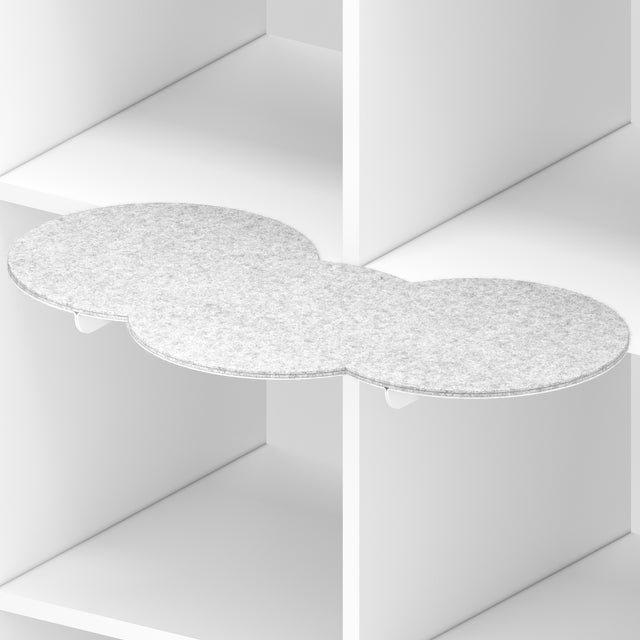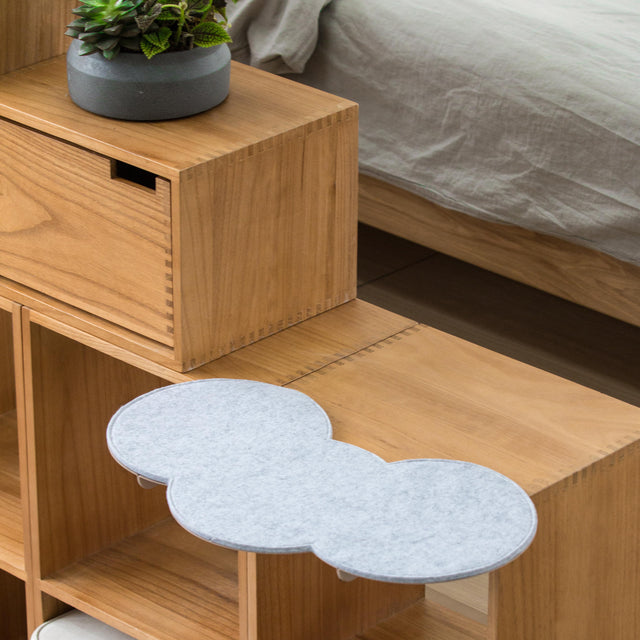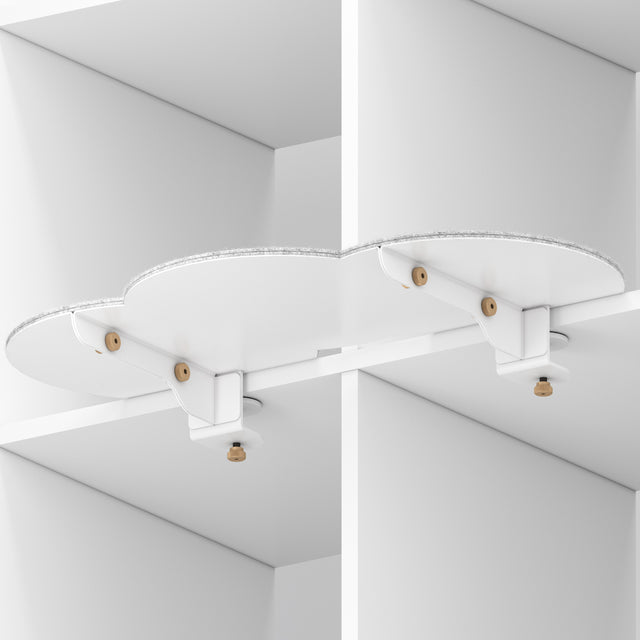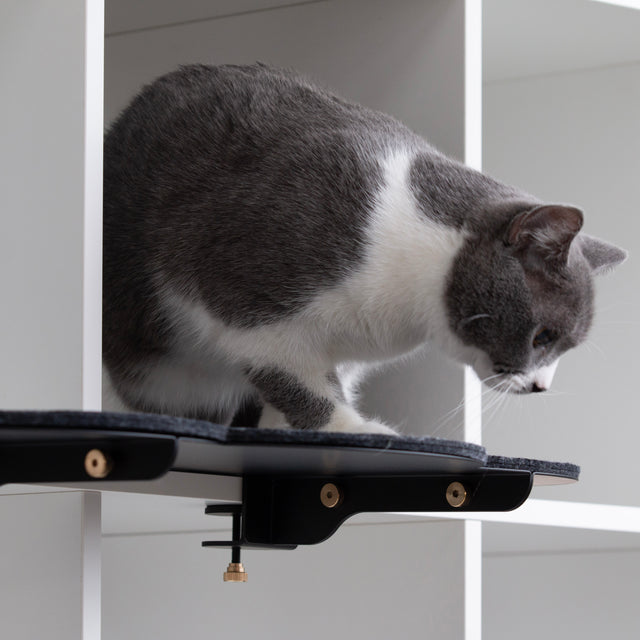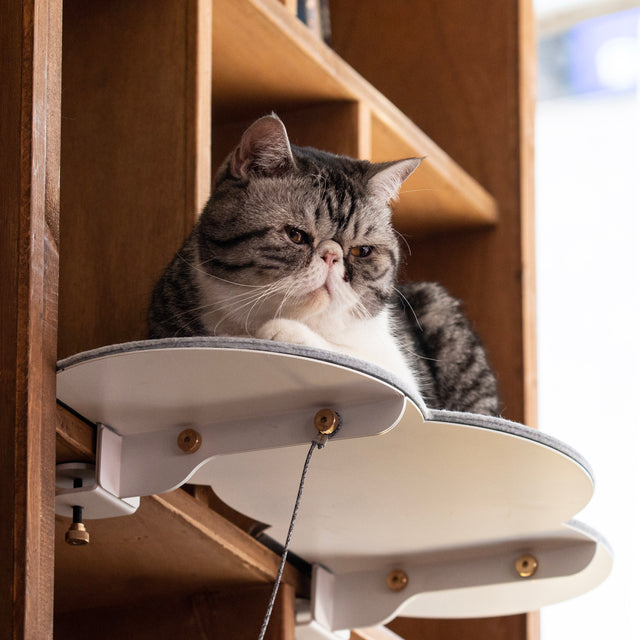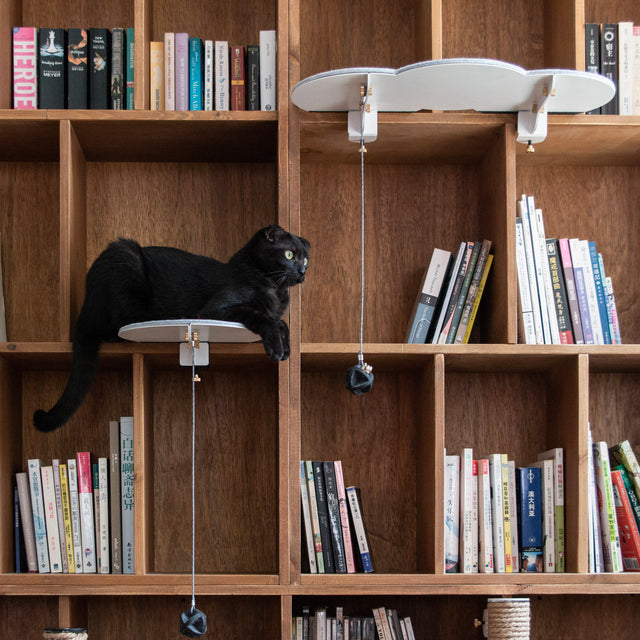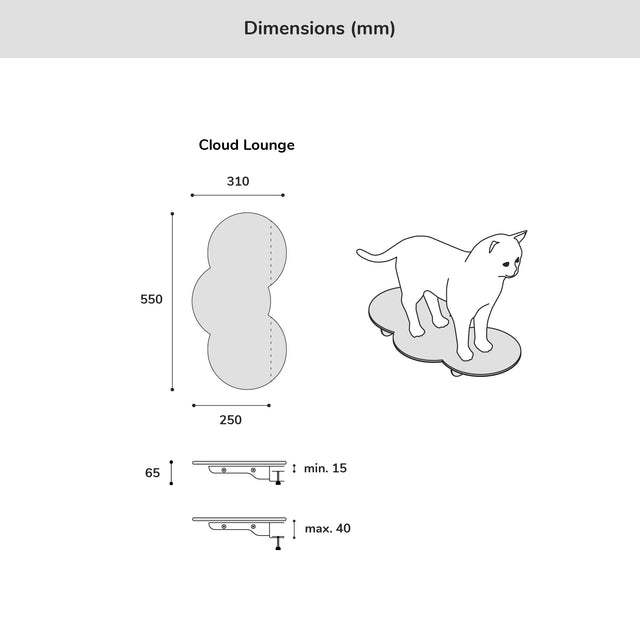 The Cloud Lounge kit is a cloud-shaped resting platform for cats to "loaf" on high space. It can be clamped across the vertical board in your shelf.

Catssup is an ultimate high quality and easy-to-install cat furniture system that seamlessly integrates into your home without the bulkiness of a traditional cat tree. The modular clip-on system adapts to your living condition and your cats' personalities, offering the flexibility to expand or change into different scenarios while you and you cats grow together. Even better, when clipped at your desk, it serves as an armrest that supports and relieves loads on your neck and shoulder as you work. Designed to support weight via a folded geometry, and working in pairs, the mechanism of Catssup is sophisticated yet minimal.
How to Assemble:

The Dot Step can be turned into a cloud lounge by just adding an extra piece in the middle and assembly it together.
Pick-up Options: Available for Hong Kong customers only